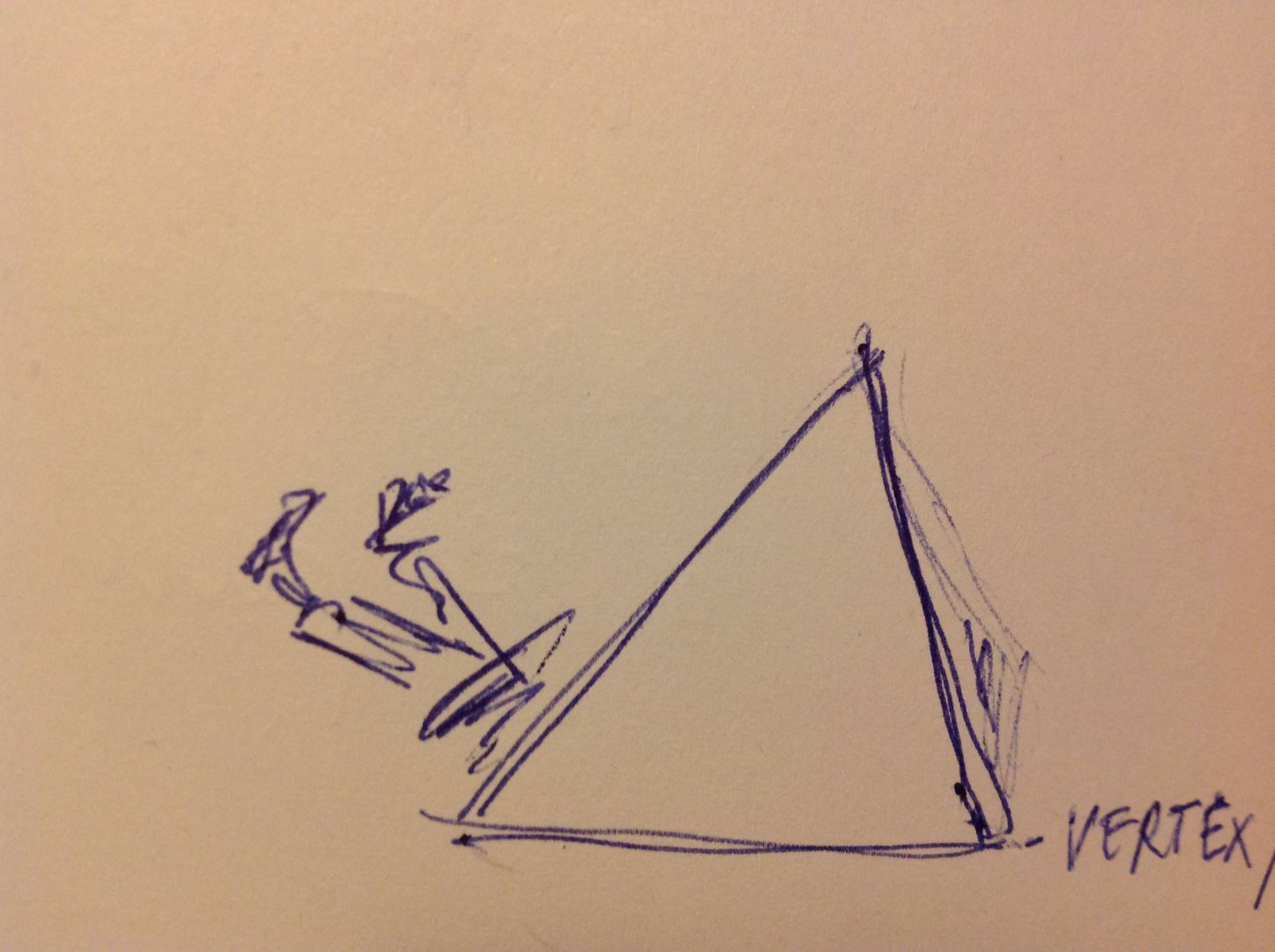 © drawing: Carolina Maciel de França
1. AUTONOMOUS SCENOGRAPHY/Meryem Bayram
The project Autonomous Scenography is based on the fascination of visual artist Meryem Bayram for pop-up books. She developed a series of forms made of sheet cardboard which can be unfolded from an apparently empty flat surface to a whole repertory of evocative scenic elements.
Different artists were invited to use their imagination on the material. In this way, the project demonstrates what happens when the scenography does not rely on a story or choreography, but the other way around. How can the performer, the sound artist or light artist contaminate these various scenic elements? In a silent but highly expressive game of forms , spaces, objects and worlds are set up, which reveal to what extent our perception of reality is determined by personal associations and memories.
Concept & objects
Meryem Bayram
With
Gaëtan Bulourde & Clément Layes
Sound design
Charo Calvo
Light installation
Pol Matthé
Outside eye
David Bergé
12 Oktober 2014: work in progress, Buda Vista #5 EXTRA MUROS/Kortrijk@Lille, France
22 Oktober 2014: in situ version, MAF festival, wpZimmer, Antwerpen, Belgium
Première
15 and 16 November 2014: Playground #8, Stuk, Leuven, Belgium
http://www.budakortrijk.be/nl
/
Gare Saint Sauveur-Kortrijk@Lille
/
http://www.wpzimmer.be/
/
http://www.stuk.be/nl
/
http://www.0090.be/workspace/Artists_and_Productions/Autonomous%20scenography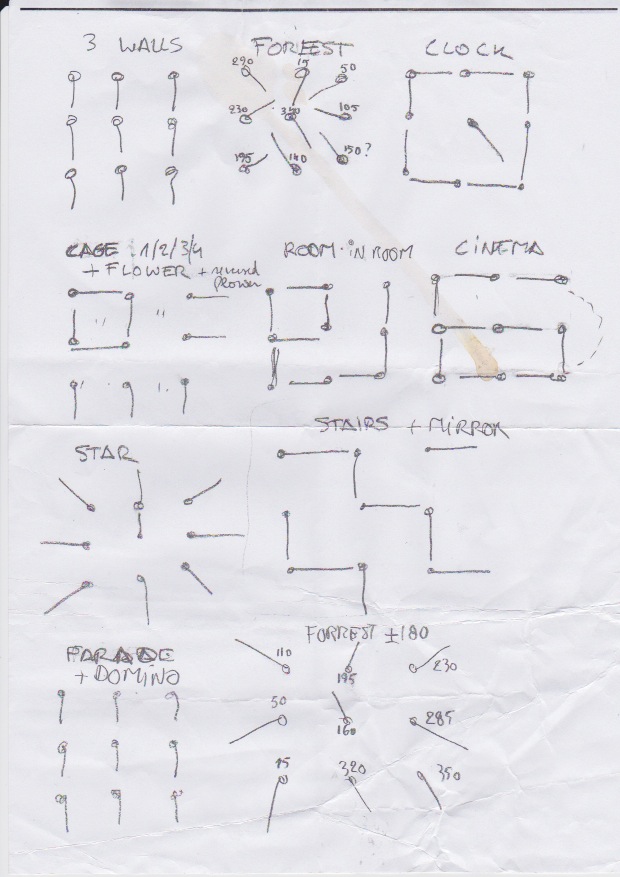 © drawing: Lawrence Malstaf
2. BETRAYAL/Harold Pinter - Mesut Arslan
Mesut Arslan directs Betrayal, Pinters classical play about a triangular relationship that contradicts time and starts with the end of the adultery . People are not only betrayed by other people but by time and it is this aspect that Arslan wants to develop. Starting point is the installation of visual artist Lawrence Malstaf ' NEVEL' . In this work space is constantly recreated as it reflects the game of time and memory.

Text Harold Pinter director Mesut Arslan Scenography Lawrence Malstaf Dramaturgy Ata Ünal With Dennis Deter, Lotte Heijtenis, Thomas Proksch Lightscenography Jan Maertens Soundscenography Charo Calvo Costume designer Rike Fischer Technique Turan Tayar, Jan Meuwissen
© Choisy, axonometric drawing of a Roman vault (Source: l'Art de Batir chez les Romains)
3. FRAGILE CITY/Tülay Atak, David Bergé, Elke Krasny
Platform 0090 co-produces the publication Fragile City. This longterm project of David Berger revisits Le Corbusier's Voyage d'Orient of 1911 by means of contemporary encounters with cities and archival research related to the journey.
The three authors Atak, Bergé and Krasny will use the book format as an artistic and conceptual exploration leading to a contemporary travelogue that is in dialogue with the present and the past at the same time.

Presentation in spring 2015, Extra City (Eikelstraat 25, 2600 Berchem)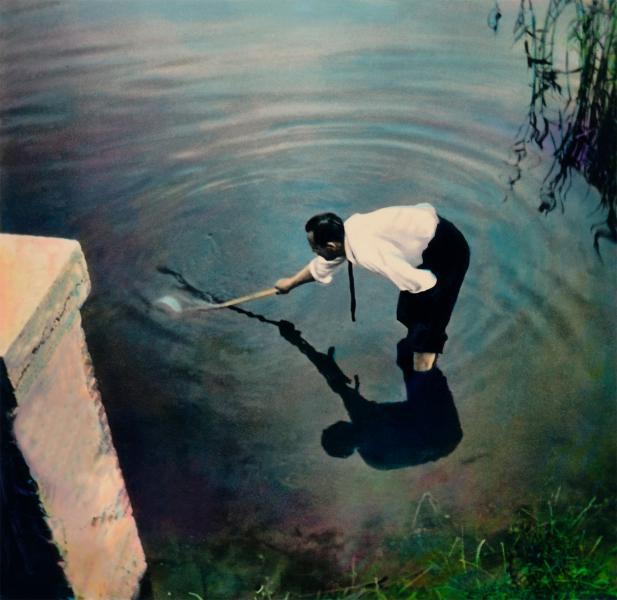 © Waterdrager - Stefaan Van Biesen
4. Warp - Artist Village Light / SPLASH
Warp promotes contemporary art and culture by means of informal and professional encounters in the form of exhibitions, lectures, concerts, performances, portfolio days, summer schools and numerous arts-educational activities.
Warp organises an Artist Village in Antwerp. During two intensive days 4 and 5 October 2014, artists are invited to discuss there portfolio with (international) critics, curators, fellow artists and get introduced to a broader network.

Platform 0090 introduces the young artist Gökçen Cabadan in the artist village.
The artist village is inserted in SPLASH, an exposition organized by Warp that opens on 2 October 2014, 8pm. location : Duinstraat 124 - 2060 Borgerhout.