Platform 0090 is supporting and organising the residencies of two Istanbul based young choreographers Bahar Temiz and Gizem Aksu, in collaboration with the APAP -network.
Born and based in Istanbul,
Bahar Temiz
studied philosophy at the Université de Paris IV-la Sorbonne, followed by studies in dance at Artez Hogeschool voor de kunsten (Arnhem) and choreography at Ex.e.r.ce 09/10 (Centre National de Montpellier). She holds a Masters degree from Université de Paris VIII. In 2011, she received a scholarship by KulturKontakt Austria and Tanzquartier Wien where she presented her solo performance 1+.
She has been a part of Europe in Motion programme in the frame of Springdance Festival (Utrecht) and of the danceWeb scholarship in 2012 (Impulstanz, Vienna). She worked as a dancer and performer with Superamas (Theatre) and in site-specific projects with Erik Kaiel, Dylan Newcomb and Willi Dorner. She is currently working on a solo piece (In Love) in the frame of APAP and working as a performer with Ivana Müller (Positions, Edges).
Bahar is residing in Antwerp, Amiens and Buda Kortrijk.
bahartemiz.com
Gizem Aksu
is a contemporary dancer and choreograph interested in the relationality among art, politics and philosophy. She received her first BA degrees from Political Science & International Relations of Boğaziçi University and the second degree from Contemporary Dance Department of Mimar Sinan University of Fine Arts. She continues studying her M.A degree in the same department.
Since 2009, she has participated in several international festivals and biennials as creative performer in Holland, Germany and Turkey. In 2014, she was invited by Ann van den Broek (Ward/waRD) and also by Meg Stuart for her new research project "Closer" in Vienna. She participated in a residency "Park In Progress" in Mons, Belgium.
Her recent work is "Now, I'm thinking about how hard it would be for you if you disappeared." Platform 0090 is responsible for residencies in Antwerp and Zagreb.
gzmaksu.wordpress.com
------------------------------------------------------------------------------------------------------------------------------------------------------------------
2. BETRAYAL/Harold Pinter - Mesut Arslan in Brussels and Gent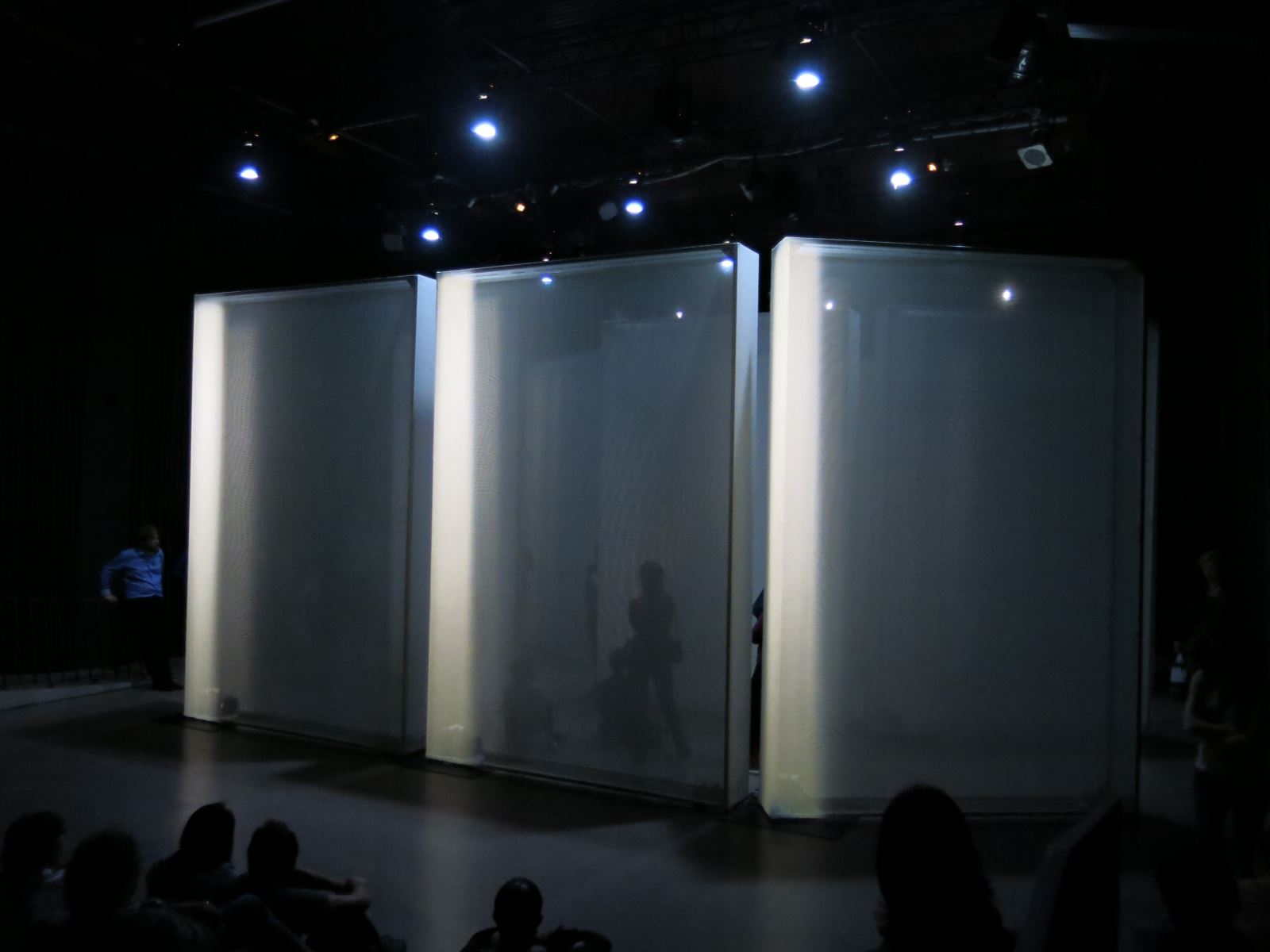 Mesut Arslan directs
BETRAYAL
, Pinters classical play about a triangular relationship that goes against time and starts with the end of the adultery. People are not only betrayed by other people but by time and it is this aspect that Arslan wants to develop. Starting point is the installation of Lawrence Malstaf ' NEVEL' that constantly recreates space and in this way reflects the game of time and memory.
19/20 January 2016: 19u and 21u - Kaaitheater Brussel
26/27 January 2016: 19u and 21u - Minard Genttext
Harold Pinter,
director
Mesut Arslan,
scenography
Lawrence Malstaf,
dramaturgy
Ata Unal,
actors
Dennis Deter, Lotte Heijtenis, Thomas Proksch,
light scenography
Jan Maertens,
Sound
Charo Calvo,
costume designer
Rike Fischer,
technique
Turan Tayar, Stijn Demeulenaere
Production
OnderHetVel, Platform 0090
Coproduction
Toneelhuis, t,arsenaal mechelen, TAKT Dommelhof, wpZImmer, Istanbul Theatre Festival