1. AUTONOMOUS SCENOGRAPHY - Meryem Bayram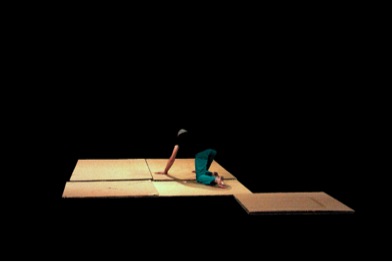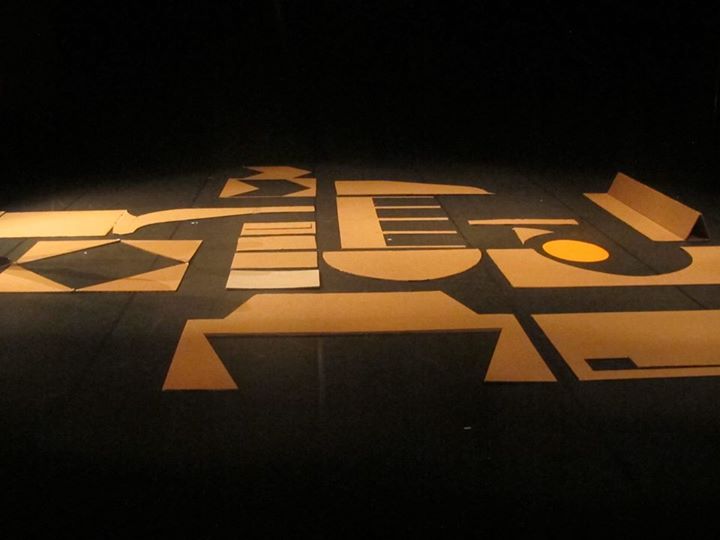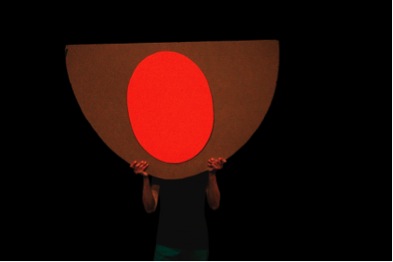 Autonomous scenography is based on a fascination for pop-up books. A series of forms develop from a sheet of cardboard which unfolds from an apparently empty flat surface to a whole repertory of evocative scenic elements.
Boze Wolf Festival - Friday 18th of March 2016 at 21.30, Gasthuiskapel, Aarschot
Objects and concept Meryem Bayram, developed with and performed by Gaëtan Bulourde and Clément Layes, performed by Gaëtan Bulourde, Sound design Charo Calvo, Light design Pol Matthé, Outside eye David Bergé, Special thanks Marnix Rummens
see more:
http://www.hetgasthuis.be/search?term=boze+wolf
------------------------------------------------------------------------------------------------------------------------------------------------------------------
2. I SHUT DOWN MY HEART UNTIL THE APOCALYPSE - biriken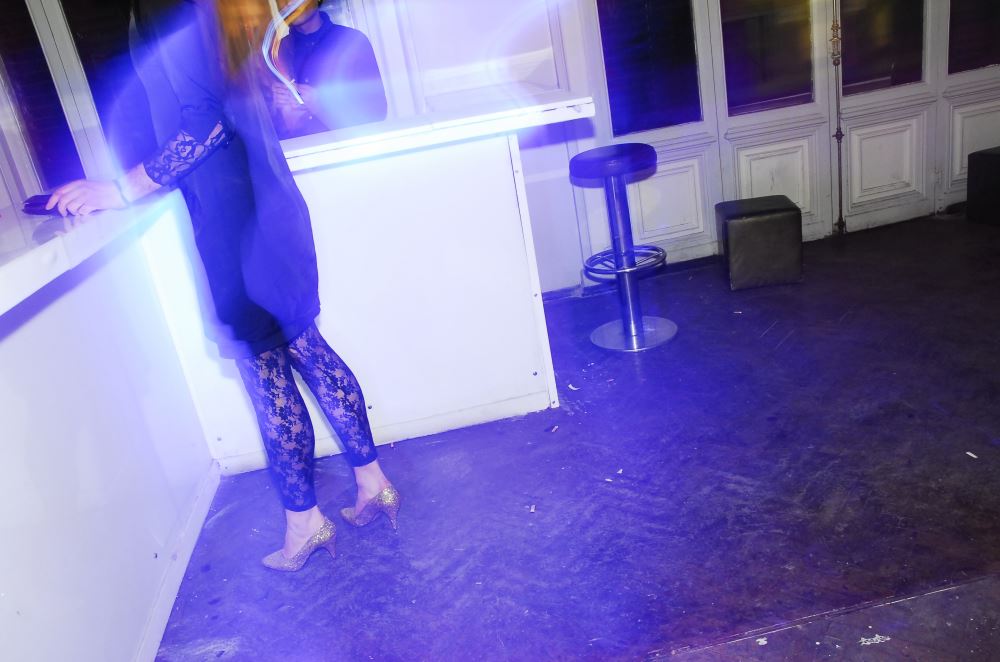 Platform 0090 co-produces the new creation biriken, the structure of Melis Tezkan and Okan Urun. After a residency in Vooruit Gent from 8 March until 19 March 2016, a working period in Istanbul will follow. The première will be during the theatre festival in Istanbul 2016.

A forgotten nightclub in the heart of a city, a bar on the highway or a shelter... While four people wearing the enthusiasm and the darkness of the night on their face console the disaster in front of the door with lyrics of a song, a fifth just arrives with the smile of death on his face. biriken takes those who, merged in struggle, fear and lovelessness, test themselves with the transformative power of night to the stage.
Written & Directed by: biriken (Melis Tezkan, Okan Urun), Performers: Meral Çetinkaya, Defne Halman, Can Kulan, Efecan Şenolsun, Okan Urun, Lighting design: Nicolas Marie, Sound design and music: Berk Çakmakçı, Stage design: biriken and Nicolas Marie
Production: Kunstencentrum Vooruit, Istanbul Theatre Festival, Platform 0090, biriken with the collaboration of SALT Galata
see more:
http://www.biriken.com/
------------------------------------------------------------------------------------------------------------------------------------------------------------------
3. VOICING PIECES - Begüm Erciyas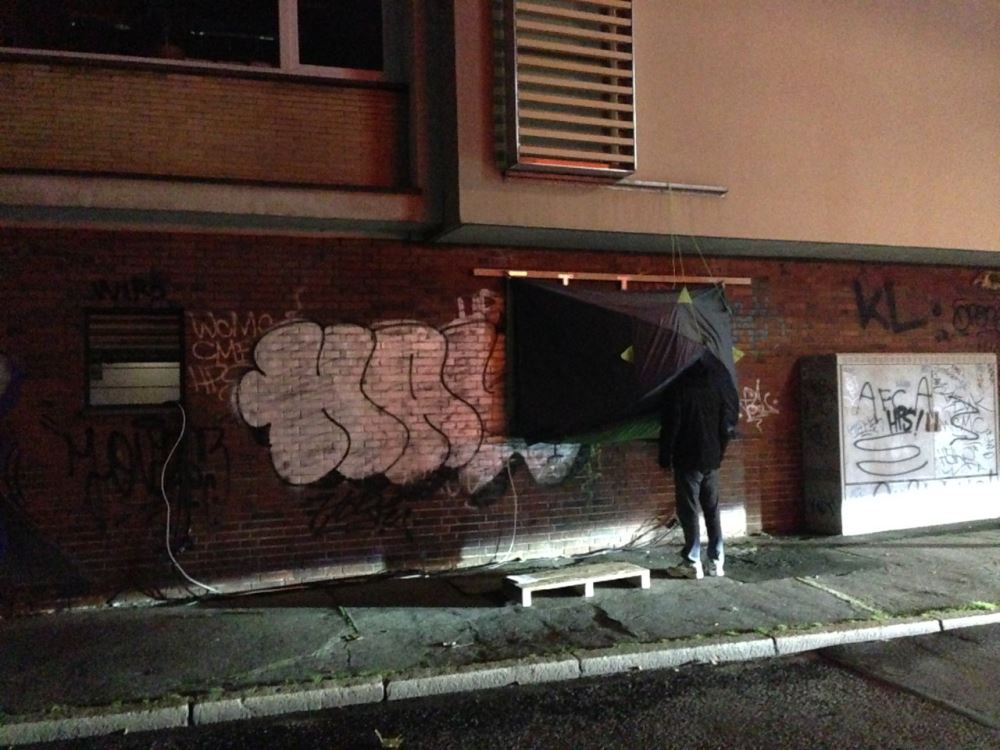 Platform 0090 co-produces the new creation Voicing Pieces of Begüm Erciyas. Voicing Piece has finished a residency in WP zimmer and now will reside two weeks in Buda - Kortrijk.
"Voicing Pieces" is an exploration of the poetic and political powers of the audience's voice. Oaths, testimonies, prayers, but also poems unfold their performative power only when spoken out. The voice doesn't add anything to the content, however the written or memorized text has to be put into use, into practice, articulated by the voice and tied to a body, for it to have an effect.

"Voicing Pieces" is a long-term process with multiple outcomes taking place between 2014 and 2017. It proposes to regard the act of speaking, while simultaneously listening to one's own voice, as a theater. One's own voice becomes the site of the event. One's own voice can become a spectacle, a fascination or a surprise.

Concept: Begüm Erciyas, Realisation: Matthias Meppelink and Begüm Erciyas, Dramaturgy: Marnix Rummens, Stage Set: Tim Vanhentenryk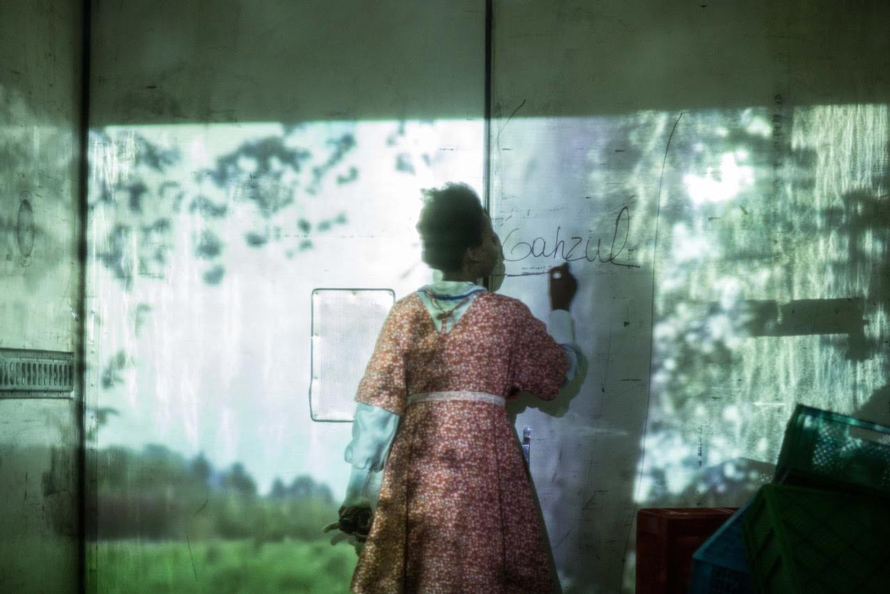 © Christophe Péan
...starting in Istanbul , in spring 2015...
playing in
Marseille from 15/03/16 until 19/03/16 at the Biennale éctritures du réel...
arriving in England, months later...
Kamyon illustrates the concept of migration to children and their families.The starting point is the story Two small bags, ten million dreams. A young girl is talking about a trip to the promised land. On her road through Europe, the girl is wondering why she can only take two small bags and why she has to leave all her cuddly toys behind, all but one.
Like the girl, the lorry travels through Europe. The play follows the road that many migrants have taken and the audience, the children and their families who have listened to her story, will form a long trail across Europe.
Kamyon is a project presented on specific locations accompanied by music., it focuses on migration, on Europe and on ordinary people with ordinary, ambitious dreams.
Concept Michael De Cock and Mesut Arslan Text and direction Michael De Cock Play Deniz Polatoglu (NL) Jessica Fahan (FR) Live music Rudi Genbrugge Production t,arsenaal Mechelenand Platform 0090
see more:
http://www.theatrelacite.com/kamyon/
see trailer:
www.youtube.com
------------------------------------------------------------------------------------------------------------------------------------------------------------------