BEGÜM ERCIYAS /
Pillow Talk
15 - 20 May 2019 @ Kunstenfestivaldesarts, Brussels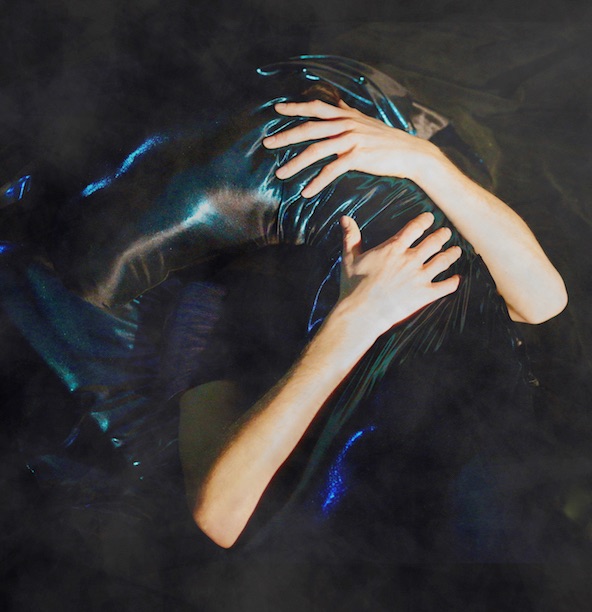 Begüm Erciyas works in her performances with the power of the voice and the act of speaking. After the successful Voicing Pieces, this year she presents a new creation that focuses on the experience of the voice as an uncanny medium. Because, although we use it to express our personal convictions and feelings, in the digital age we are often in doubt about who is speaking: is it a person or a machine?

This doubt and this conviction alternate constantly in Pillow Talk. Spread over a hilly landscape, the public enters into a dialogue with a virtual conversation partner. An artificial voice functions as a mediator, a companion and a mirror. While conversations are being constructed one word at a time, impressions are being shared, naps are being taken and time passes, Pillow Talk invites you to engage in an intimate relationship with the non-human.


Concept & direction Begüm Erciyas Scenography Elodie Dauguet Light design Jan Maertens Sound design Adolfina Fuck Interface developer Ruben van de Ven Dramaturgy Marnix Rummens Script collaboration Adolfina Fuck, Katja Dreyer, Dennis Deter, Hermann Heisig, Jean-Baptiste Veyret-Logerias Production & PR Barbara Greiner Artistic advice David Weber-Krebs Research support Robert M. Ochshorn, Holger Heissmeyer, Ewa Bankowska, Jozef Wouters, Diego Agulló, Vincent Roumagnac, Taro Inamura, Michael Spranger

Production Begüm Erciyas, Platform 0090 Coproduction Kunstenfestivaldesarts Brussels, STUK Leuven, PACT Zollverein Essen, Centre Dramatique National Nanterre-Amandiers Supported by the Fondation d'entreprise Hermès within the framework of the New Settings Program Research support wpZimmer Antwerp, Q-O2 Brussels, Saison Foundation Tokyo, kunstencentrum BUDA, Kortrijk Funded by Berlin Senate Department for Culture and Europe and the Flemish Community, Ministry of Culture




ON TOUR

IN RESIDENCY

COLLABORATIONS
From 13 to 16 May 2019 Kunstenpunt and Platform 0090 will host five Turkish art critics in the context of an exchange between Istanbul and Flanders. Gülin Dede Tekin, Melike Saba Akim, Tevhide Aylin Aliveren, Ozlem Hemis and Ozan Ömer Akgül will be part of a group of thirty international professionals who are offered a 'three days' programme by Kunstenpunt and Wallonie-Bruxelles Théâtre Danse.
This programme will give the participants the opportunity to be immersed in the Belgian contemporary performing arts. It contains visits to locations, presentations and showcases, networking meetings and performances of the Kunstenfestivaldesarts.

The invitation is part of a long-term collaboration between Platform 0090 and the international Theatre Festival of Istanbul. In November 2018 Platform 0090 organized, with the support of Kunstenpunt, a workshop on art criticism during the Festival. Five Flemish and four Turkish journalists participated. In 2019 a similar collaboration on art criticism will be set up. In addition, Platform 0090, under the name of Flander's Choice, will also contribute to the programming of the Istanbul Theatre Festival.