At the beginning of the new cultural season, we take the time to look back at projects and we give an insight into ongoing and future projects. Most of these projects are connected and have common ground. In an organic way many of the artists we work with, collaborate with each other. As you can imagine, many of our artists are involved in different projects at the same time. This overview is not complete, but we hope to give you some idea of what is happening in the everchanging dynamic world of Platform 0090.
-----------------------------------------------------------------------------------------------------------------------------------------------------
First of all:
Welcome in the atelier of Katleen Vinck in Antwerp for the celebration of radical beauty. On the 1st of September, 35 artists will organize a five-hour happening, The House of Art and Beauty. Different artists we work with are involved, Marc Vanrunxt, Katleen Vinck, Meryem Bayram, Guy Rombouts and Bahar Temiz.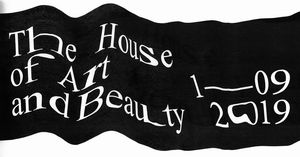 © Benny Van den Meulengracht-Vrancx
In March 2019, Thomas Ryckewaert's lecture-performance Move 37, coproduced by Platform 0090, premiered in deSingel. In the meantime, there is a trailer, check it out here.
Next chances to see Move 37:
22-23 October 2019 De Brakke Grond, Amsterdam
24 October 2019 Kaaitheater, Brussels



Begüm Erciyas' latest piece, about strangers and intimacy, which premiered at Kunstenfestival des Arts 2019 and produced by Platform 0090, was a success. Read the review by pzazz about Pillow Talk here.
Upcoming tour dates:
29-31 August 2019, Radialsystem, Berlin
13-16 November 2019, Nanterre-Amandiers, Paris
29-31 November 2019, NEXT Festival, Kortrijk
Her show Voicing Pieces from 2016 is also still touring around the world:
18-20 October 2019, Fierce Festival, Birmingham
21-24 November 2019, Istanbul International Theatre Festival, Istanbul



Meryem Bayram is busier than ever at the moment. Earlier this year she did a residency at Frans Masereel Centrum together with Hans Demeulenaere. They developed the idea of a book as a starting point for a performance. A first presentation of Whole (production Platform 0090) will take place in November at Tique in Antwerp. Stay tuned for more details.

Together with Eric Joris, Bayram is working on Straptrack, which will premiere this autumn. We will keep you posted.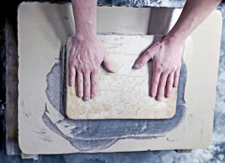 ©
Katrin Kamrau - Whole
Mesut Arslan's performance Nocturnal Symposium, an adaptation of Eric De Volder's piece on complex family relationships (production Platform 0090/KVS), which premiered in KVS in 2017, was a big hit in Turkey, where the latest show took place in June 2019. Arslan adapted the piece for the big stages of Zorlu and Istanbul with audiences of 400 people.

Arslan also collaborated with Eric Joris on Hamlet's Lunacy this year. Hamlet's Lunacy will be on view at Eurokaz in Zagreb on 21 and 22 November 2019.

Arslan is currently working on WAOVW - Who's Afraid of Virginia Woolf?, a production of Platform 0090 and KVS. In his adaptation of this iconic piece by Edward Albee, the personal becomes political. The premiere from 31 October to 8 November at KVS is almost sold out, be fast to get your tickets. You can read more about the show here.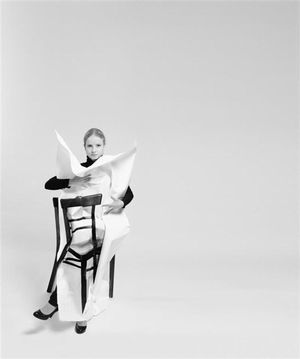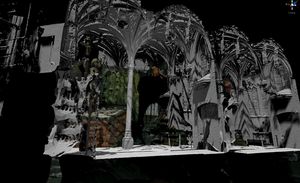 © Gaëtan Chekaiban - Who's afraid of Virginia Woolf? © Eric Joris - Hamlet's Lunacy
Enkidu Khaled, supported in his productions by Platform 0090, keeps on touring with Working Method, a performance-workshop about the power of imagination.
Upcoming dates:
1-2 October 2019, Jersey Arts Centre, Channel Islands



We met Evelien Cammaert about three years ago and are very happy to support her with artistic and organizational advice. Have a look at her great work here. Evelien will show Absorbing Exposure on 15 September 2019 in C-Takt festival, C-Mine Genk.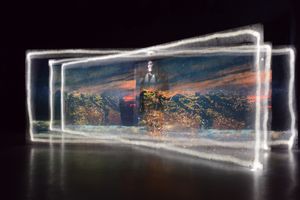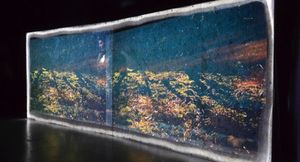 © Evelien Cammaert
Pol Matthé is involved with Platform 0090 since many years through various artistic collaborations, with Meryem Bayram, Bahar Temiz... Currently he is working on his first own production with Platform 0090, Halv halv. The starting point of this piece is his grandfather's shed in the woods.




Visual artist Leyla Aydoslu exhibited at SMAK/de Vereniging in March 2019. With the support of Platform 0090, she is working on an artist book at the moment.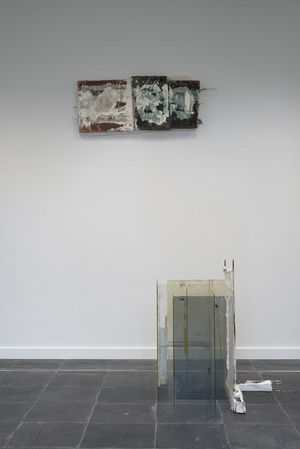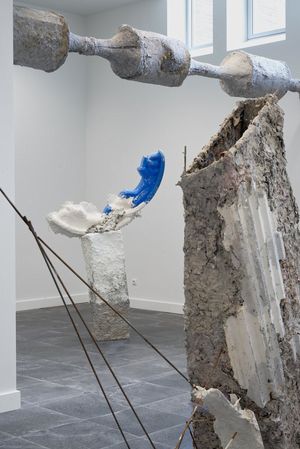 © Leyla Aydoslu
Adrien Tirtiaux presented Urban Matters, part 4 of a publication series, at Significant Other in Vienna in April. The book was published by Mark Pezinger Books, and co-published by Middelheimmuseum and Platform 0090.

This spring Middelheimmuseum bought the work Heaven and Earth. It is now permanently on view in the park.

Currently Tirtiaux' work is also on view in a.o. the group show Amberes at M HKA.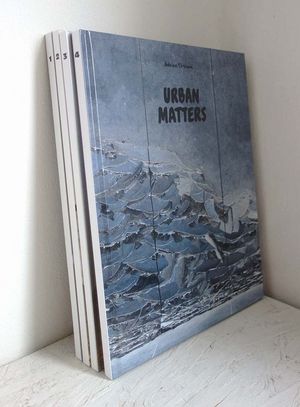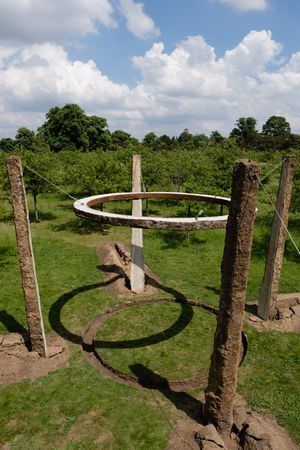 © Adrien Tirtiaux - Urban Matters
© Tomas Uyttendaele - Heaven and earth
Clément Layes works together a lot with Meryem Bayram, and also sometimes with Bahar Temiz. Currently he is collaborating with David Bergé. His new piece ONON will premiere on the 12th of December in Berlin and is coproduced by Platform 0090.
Here some sketches to give you an idea: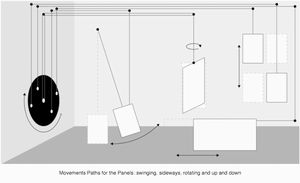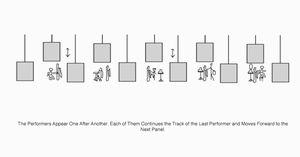 © Clément Layes
David Bergé continues to work on his Walk Pieces (production Platform 0090). This autumn he will present the new episode A Walk in High Resolution in Netwerk Aalst.
In September he will be working on his new performance Photography towards temporal blindness during a residency at wpZimmer.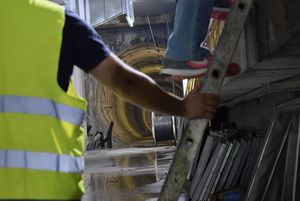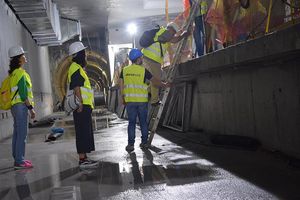 © David Bergé - The Bridge (Walk Piece, Thessaloniki)
Bahar Temiz worked together with Marc Vanrunxt in White on White before, a solo he created for her. After her first own production ZEE (2017), she is now busy with the creation of ICE. The first residency will take place in WorkSpaceBrussels in September.



Gizem Aksu, also previously collaborating with Marc Vanrunxt, is currently touring with YU, a performance realized with the support of Platform 0090.



In January Huseyin Umaysiz and Layla Önlen premiered in Monty with Hou vast! Laat Los! The piece, coproduced by Platform 0090, was very well received. Read the review by Theaterkrant about Hou vast! Laat los! here.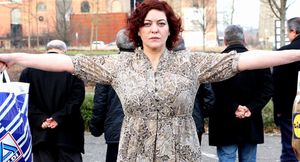 © Huseyin Umaysiz
To stay updated on what is happening in the Platform 0090 house, you can join us on Facebook or check out www.0090.be